About Our Team
Warrick County Summer Musical Staff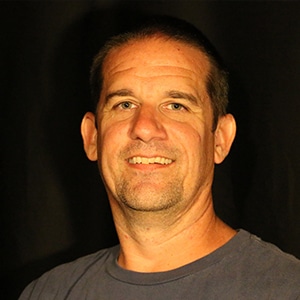 Eric Antey
Director
Eric is thrilled to be a part of this production of Big Fish as the 8th Warrick County Summer Musical he has directed and his 10th WCSC/WPEF Summer Musical production that he has had the privilege to be a part of. As a Castle High School graduate of the class of 1993, Eric has been honored to be able to come back "home" to teach theater since 2009 and to share his passion for theater with so many students in his classes and in the shows presented during the school year and the summer. During Eric's time as director at Castle, Thespian Troupe #2712 has become a competitive force in Indiana theatre: the troupe won two Regional Theatre Competitions, placed runner-up in another (behind state champions, Carmel H.S.), placed 4th in the State with CHS's production of The Dining Room, and CHS actors have received many acting awards on the Regional and State Levels.  In 2014, their production of The Addams Family was recognized as the "All-State Conference Production" at State Conference in Indianapolis. Eric is a graduate of the University of Evansville with a Master's in Education Administration from the University of Southern Indiana.  Eric is fond of telling the students involved in these productions that being in a show is like being in a family and he is proud to call all of these students and staff members that he has worked with over the years a part of his family. This show especially brings that point home.  He and his wife Amanda are blessed to share their love of theatre together during these shows and to raise their children (Maggie, Stella, and Parker) in the theatre world. Eric would like to thank everyone who has contributed to helping him be able to do what he loves each day when he goes to work, especially to his wife and his parents for all they sacrifice to allow this to happen show after show.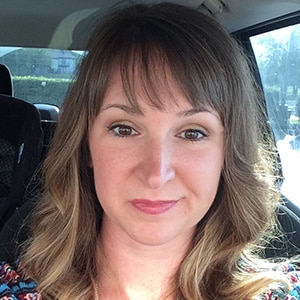 Amanda Antey
Choreographer
Graduated from Reitz High School (2001), Indiana University (2005), and American College of Education – Masters Degree, Educational Leadership (2013). Alumnae of Kappa Delta Sorority. Amanda joined the Social Studies faculty of Castle High School in 2016 teaching US Government and US History. Big Fish makes the 10th Summer Musicals that she has choreographed, the others include: Miss Saigon, Shrek, Children of Eden, Parade, Hairspray, Wizard of Oz, Oklahoma, Joseph, Copacabana. Amanda has choreographed for local theatres, middle and high schools, children's choirs, show choirs, professional theatres, and the University of Southern Indiana's Theatre Department.  She is a lover of all things summer: sunshine, swimming, the outdoors, Holiday World, and Warrick Summer Musical! Married to Eric, with three children: Maggie (7), Stella (5), and Parker (3).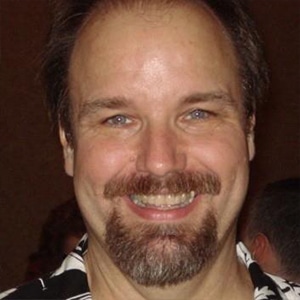 Alan Jobe
Costumer / Producer, WPEF President
Alan will be costuming his 22th Warrick County Summer Musical.  He has been costuming for Castle High School for 40 years and for Harrison High School for over 20 years. Alan claims himself to have come with the Castle building as he attended school there the year it opened.  Alan is currently the Executive Director of the CPPC-Claims Prevention and Procedure Council, Inc.  A position he has held for the last 8 years. Alan left Atlas Van Lines after 28 years to take his new position. Alan is the current President of the Warrick Public Education Foundation.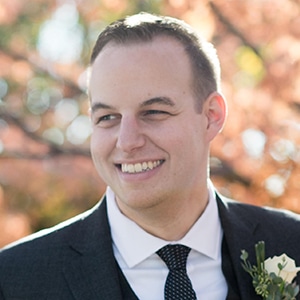 Justin McCullough-Haddix
Technical Director
Justin is thrilled to be filling the role of Technical Director for Big Fish as his first Warrick County Summer Musical. He is a graduate of Reitz High School and has been teaching and directing there for the past 6 years. Justin graduated from the University of Evansville in 2010 with a degree in Theatre Education. This past November, Justin married a WCSM Alumnus and he already feels welcomed into the WPEF Summer Musical Family.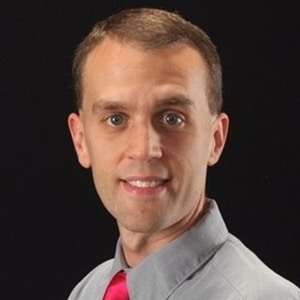 Jeff Thornton
Vocal Director
Jeff returns to the Warrick County Summer Musical as vocal music director for the third year. For the last 8 shows, he has worked with the summer musical program as rehearsal accompanist and keyboard player for the shows. Jeff has taught high school vocal music and accompanies shows throughout the area. Currently he works with the EVSC as an Innovation, Curriculum and Technology Specialist. He studied undergraduate and graduate music at the University of Illinois at Urbana-Champaign.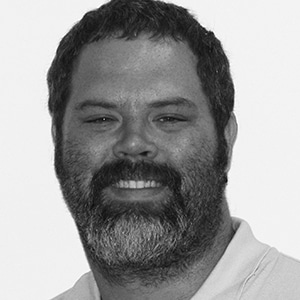 Benjamin Oakes
Orchestra Director
Benjamin Oakes is returning for his 17th year as the Orchestra Director for the Warrick County Summer musical. Benjamin started with the show when Ben Boyer asked him to conduct back in 2000. He has been fortunate enough to work with many wonderful directors, set builders, painters, and students throughout the years. Benjamin is currently an Orchestra Director for the EVSC and has been housed at Plaza Park IPA for 18 years teaching strings. It's a wonderful experience working with high school students during the summer, and he can't picture himself being anywhere else.
Warrick County Summer Musical